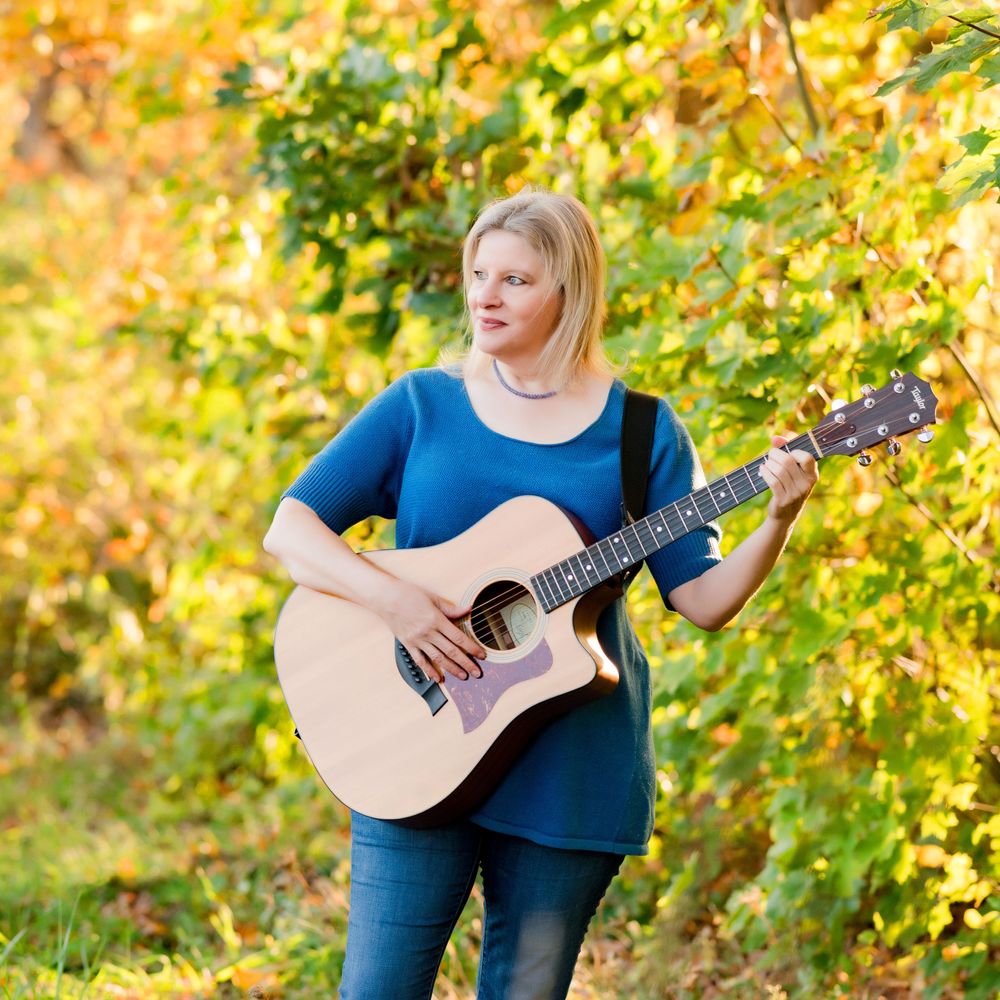 BIO
Broken Love Songs, the long-awaited album by Folk/Americana singer-songwriter Aimee Van Dyne, is being hailed as "a majestic return for harmony" (Alan young/Lucid Culture). After a fifteen-year hiatus, Van Dyne has returned with a collection of songs whose "loosely connected thread is (that of) going into the wilderness and emerging intact" (NY Music Daily). Indeed, Aimee has submerged herself into the wilderness, both figuratively and literally (the album was recorded in the wilds of the Berkshire Mountains), examining the dark entanglements of failed relationships, but acknowledging that "on the other side of dark comes the light."
Van Dyne began her musical career in New York City, performing at venues such as The Bitter End and Rockwood Music Hall, with "three of the best voices in town soar(ing) through a uniquely imaginative blend of ideas: counterpoint, contrapuntal vocals…you name it!" Her original songs, characterized by catchy hooks and three-part harmonies, reflect influences such as Neil Young, The Beatles, and Lucinda Williams, poured into songs of "durable beauty and intricate craftsmanship." (NY Music Daily). While in  New York, she also became a member of the female singer-songwriter collective, "The Chicks With Dip," whose influence can clearly be detected in her folkier tunes.
"Broken Love Songs" was produced by multi-instrumentalist Jim Henry (Eliza Gilkyson, Tracy Grammer) and recorded by David Chalfant of The Nields. It features a first-class team of musicians, including Jon Carroll (Mary Chapin Carpenter), Paul Kochanski (Lori McKenna), and the Berkshires' very own Ben Kohn (Misty Blues Band).
Born into a musical family, with both folk and classical influences (her Mezzo-Soprano grandmother performed at Carnegie Hall), Aimee began writing songs while still an art student at Brown University. Later, while studying architecture at Cooper Union, she discovered multi-tracking, which further expanded her skills, allowing her to construct her signature harmony arrangements.
Van Dyne currently lives in Berkshire County, MA, with her twin daughters and three cats.